Moving Service
• PC Relocation

• Server Relocation

• Structured Cabling

• Server Room Builds

• ADSL / Broadband

• Project Management

• Configuration & Testing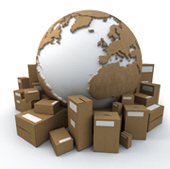 On time and on budget...
IT Relocations & Project Management
First Choice are well placed to offer specialist staff to support an IT department across all aspects of an IT relocation project. We offer a comprehensive site survey to assess the requirements, understand the time constraints and the existing environment as well as apply resources to deliver and implement the new environment.

We recommend a Project Manager be appointed at an early stage to help co-ordinate the wide range of tasks necessary. This liaison would be up to 'Director Level'; it also includes departmental briefings, support and communication and co-ordination of external contractors and suppliers.
Structured Cabling

Our specialist industry accredited engineers can design and install a range of structured cabling solutions including CAT5, CAT6, voice and voice over IP to support your needs prior to relocation. A site survey carried out by our professional team will clarify your requirements as well as provide the information we need on your existing environment in order that we can co-ordinate telecommunications as well as your data cabling infrastructure.
The relocation team will initially prepare for the move by documenting all racks and equipment prior to the transfer, detailing all cabling connectors. We will package all equipment in anti-static bags and use trucks that enable us to move effortlessly between sites with the minimal vibration and disturbance. First Choice comprises of experienced consultants who will be able to diagnose and deal with problems as they arise.
Apply for access to more Service and Technologies support by F.C.C on the FCC Cloud, such as Asset Tracking and People Tracking Systems.