Reach more customers today!
• Unlimited Number of Emails
• Send Personalised Emails
• Unlimited Frequency
• Import Mail from any List
• Easy Campaign Setup
• Removing Unsubcribed Users
• Track Stats from Campaign
• Attach Files to Emails
• Tarrifs From 500 to 500,000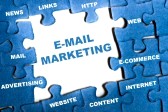 'What have you got to sell?'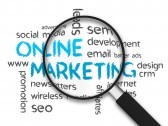 '....and what's your price?'



* eMarketing - Bulk Emails Sending - ££££ *
With our emarketing service you can create and send unlimited emails to any number of recipients.
Fcc eMailer has the following features:
Unlimited number of email addresses in your mailing list
Unlimited frequency of emails
Send personalized emails to all your recipients with a push of a button. If you use tokens in the body of your email our bulk email sender will replace them with the recipient's name, city, website address or whatever information is associated with the recipient.
Import mailing lists from clipboard, text files, csv files, Excel, Word, Access and more file formats. Our group mailer can import emails from your Outlook address book or use mailing lists generated by an Email Extractor or any other email harvester.
Built-in tools for managing your mailing list
The application has basic tools for managing your mailing list - adding and deleting email addresses, removing those who unsubscribed, adding new fields for personalization, editing, copying and deleting them.
HTML and Plain text format support:
Fcc eMailer fully supports both email formats - plain text and HTML. When using the latter you can use various fonts, tables, pasted images and hyperlinks. You can attach files on any types in both cases.
Mail list import:
Fcc eMailer can import email lists from the following sources:
Microsoft Excel, Microsoft Access, Microsoft Word, DBF databases, CSV files, Text files, Windows clipboard, Fcc Free Programs.
Email Tracking:
You can have detailed stats on each marketing campaign - who reads your newsletters, what clicks they clicked most often, CTR, various charts and much more. This is an additional service called Track Mail. View eMarketing Info Versions with Prices Bulk Mailing Tarriffs