The Difference is Clear!
• Local Service
• Fast Response Times
• Complete IT Service
• One number to call
• Clear Service Level Agreements
• Extensive Experience
• Proactive Service
• Regular Check-ups
• Remote monitoring of system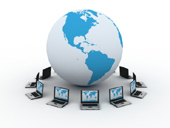 '..... Total piece of mind ....'







'High End Sage Specialists'




Sage 2014 News Iris 2014 News Access 2014 News
Why have a Maintenance and Support Contract?
<![if !supportLists]>· <![endif]>Need a way to reduce costs to beat the credit crisis?
<![if !supportLists]>· <![endif]>Need computer help only occasionally, but a reliable service when you call?
<![if !supportLists]>· <![endif]>Is confidentiality and trust an issue?
<![if !supportLists]>· <![endif]>Need professional, friendly advice without pressure?
<![if !supportLists]>· <![endif]>Need a guaranteed response time when your computers are not working?
If you can answer yes to any of the above why not give First Choice Computers a call?
First Choice Computers are an established IT Company that offer a unique service that supports small to medium companies  - 'The Annual Hardware and Software Retainer Service' offers the business total IT support and ensures that companies are using their resources efficiently and effectively.
How can it benefit me?
<![if !supportLists]>· <![endif]>Provides unlimited telephone support –
This can be used by your existing staff to supplement their knowledge and ensure that low level computer problems are dealt with in-house to reduce costs.
<![if !supportLists]>· <![endif]>Free Call-outs –
All call out charge's are included as standard this means that you can call as many times as you want in a year without incurring any additional costs.
<![if !supportLists]>· <![endif]>Guaranteed Response times – 4 hours for server related problems, 8 hours for all other equipment –
This ensures that you get back working with the minimum down time and ensures that you have a guaranteed engineer when you need one.
<![if !supportLists]>· <![endif]>Annual health and Network Check -
This allows you to ensure that your systems are working efficiently and effectively and allows you to make use of a Consultant's knowledge and recommendations free of charge.
<![if !supportLists]>· <![endif]>Discounted hourly rate -
This allows you to benefit from a reduced hourly rate for all work conducted on-site.  Our consultants can provide professional support to your existing staff or where necessary for small companies can even provide a full IT function to support the business.
<![if !supportLists]>· <![endif]>Reduced costs for replacement systems and upgrades
<![if !vml]>
<![endif]>First Choice can also offer special deals for all contracted customers, advising on what products can be used to further support the business and how cost savings can be achieved through technology.
What does it cost?
For as little as £350.00 per annum a Small Company can benefit from our expertise and experience and can ensure that a Computer Consultant is only a phone call away.
Still not sure?
Why not contact us and ask for a small sample of our Client Reference list and determine for yourself the level of support First Choice Computers can offer.  If you use any Sage, Iris or Access Accounts then we can provide help today.
Sage 2014 News
Iris 2014 News
Access 2014 News